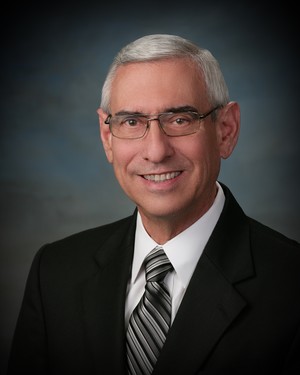 CPA, PFS\CFP®
Ron D. Pittman, CPA, PFS\CFP®
Ron has served clients as a CPA and financial planner since 1970. He brings a broad range of experience and training to help business owners and individuals realize their short and long-term financial goals. Ron accomplishes this by designing financial plans specifically for each client then assists in the implementation of the plans by providing solutions in the areas of investment management, risk management, education and retirement planning and estate and income tax planning. Ron takes personal satisfaction in seeing his clients make progress toward achieving their own individual goals.
Over the years, he became a Certified Public Accountant, Personal Financial Specialist and Certified Financial Planner® practitioner. Each of these designations were earned as a result of rigorous examinations, years of experience and many hours of continuing education. Ron believes that in order to continue to provide high quality service, he must never quit learning and invests significant time each year improving his knowledge and honing his skills.
Ron is currently a member of the Arizona Society of Certified Public Accountants, The American Institute of Certified Public Accounts and the Financial Planning Association. He has been very active in his profession through the years and has served as a member of the Board of Directors and president of the Arizona Society of CPAs, as well as the Arizona CPA Foundation for Education and Research. In addition, he served four years as a member of the governing council of the American Institute of CPAs as well as serving for several years on some of its committees.
He believes in the principle of service-above-self and through the years, has served in leadership roles of several community based organizations. For example, he served as a member of the Board of Directors and President of the North Phoenix Rotary Club and as a member of the Board of Directors and Chairman of the Central Arizona Chapter of the American Red Cross. In addition, along with his wife Cheri, he served as treasurer and member of his church council for six years.
Ron was born in Mesa Arizona and has been married to Cheri for 47 years. They have three children and five grandchildren. They enjoy spending time with the family, traveling, camping, hiking and exploring the great state of Arizona.